When it comes to playing guitar, it is an instrument that is never truly mastered. One of my friends used to play guitar very easily, and I used to watch him constantly. I liked the way he played with the instrument, which made me search for guitar classes in and around the area where I live. To find guitar classes in the nearby area, I stay,
I searched online, but I found it difficult to choose one because most teachers were far from where I stayed. Then I decided not to waste my time searching for teachers online; I decided to search for some viable tools which can help me learn guitar lessons. My friend suggested Urbanclap, a trusted service provider, and will help me choose an app that can easily teach me guitar lessons.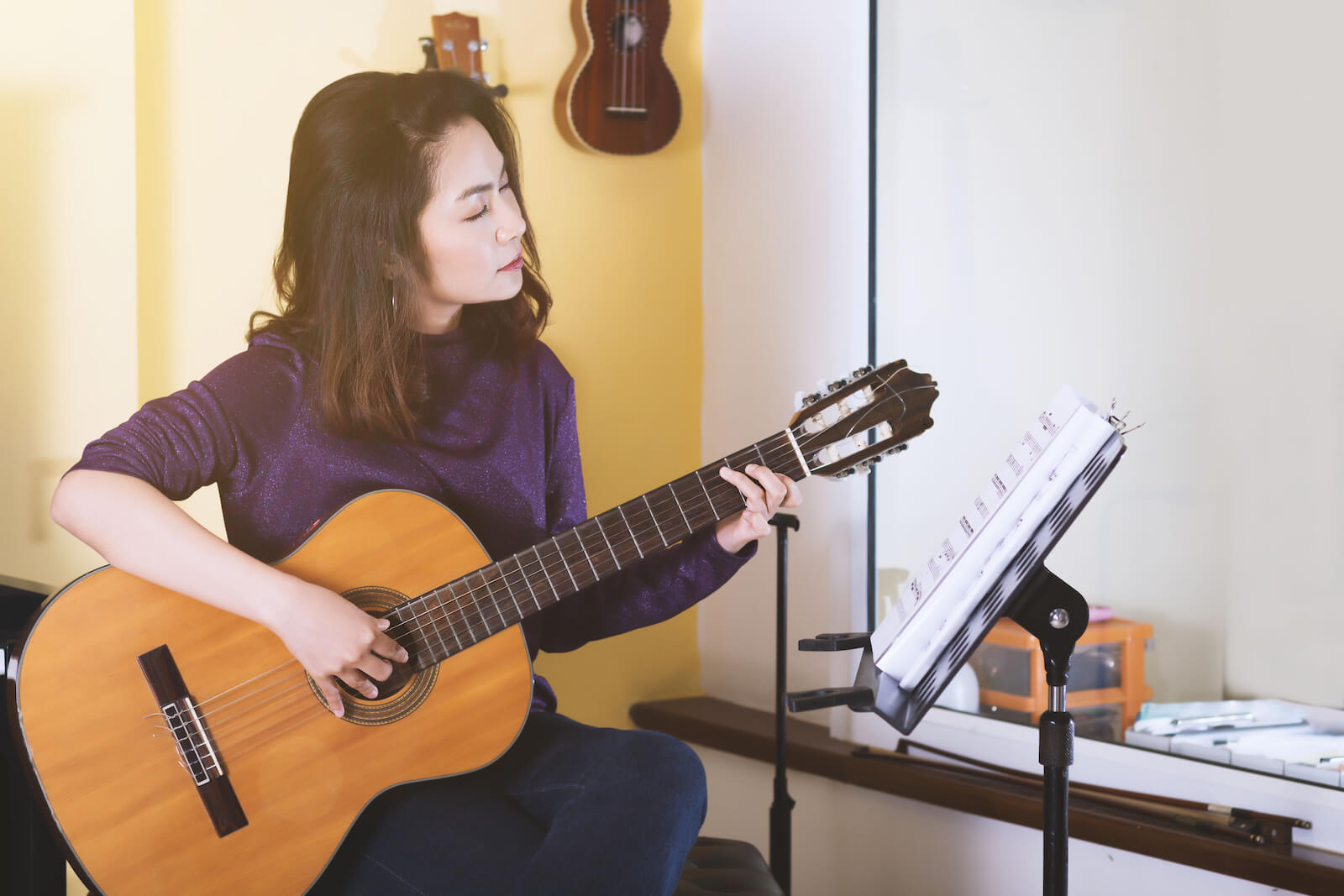 An app that will teach you all the basics
I download UrbanClap on my Smartphone, and I found them helping me hire experts in various fields. They provided professional services to clients, and they gave me a list of apps from which I can choose one that can teach me guitar lessons. I searched through plenty of guitar apps from the list, and I found a simple app that will teach me to play notes or chords. The app which runs on your browser senses your strum and will ask you to repeat the notes.
As a beginner, I found the app a great place to start. The first series taught me how to tune the guitar and the names of the strings. Soon after that, it guided me through basic chords and strumming progressions. The instructional videos benefitted me as a beginner. In no time, it will teach us to play elementary songs.
The most beneficial tool for a beginner
When I started learning how to play the instrument, I found the app a beneficial tool to suggest me some books that contain a notation of my favourite song. I used to look at the page and correlate it with different parts of the song. Playing guitar with the transcription helped me to learn the tool and kept me motivated to keep on playing the instrument.
A vast selection of music is available from which you can choose tracks, and even I choose multiple tracks such as bass and drum to form a rhythm while playing guitar. Additionally, I found a playback system that allowed me to hear the song's recreation when it plays along with the tablature. Some nice features will speed up your learning process and help you learn guitar lessons even offline.
Interesting features of the app
The free app showed me how to play the most used chords for the guitar, and as a beginner, the app supported me in every step. Some interesting features of the app from Urbanclap Bangalore are :
Learn the chords and how to play it
Will teach beginners and intermediates
It teaches you the most used guitar chords
Very simple and easy to learn guitar lessons
Availability of electric guitar sound and authentic acoustic.
The app allows the players to experiment with different styles and feels, so get the app to practice and improve your guitar playing skills.