It appears that BlackBerry has been working on some entry-level BlackBerry 10 devices after its high-end devices failed to get major traction. Earlier on Monday, we saw a leaked image of a new full-touch, entry-level BlackBerry device rumored to be part of its forthcoming C-series smartphones line-up. Following it is a new leak featuring an entry-level hardware keyboard-equipped BlackBerry 10 phone.
Technology website BGR has published a couple of pictures of a low-cost BlackBerry handset, codenamed Kopi, which it claims, would come at a lower price than the BlackBerry Q5, the cheapest QWERTY BlackBerry 10 phone to date, and will be powered by a faster processor. It cites a close source to report that the handset won't feature LTE connectivity but will come with a removable battery, unlike the Q5.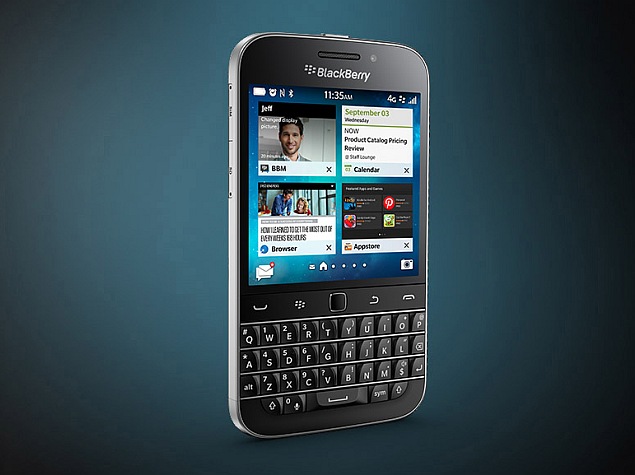 The handset looks similar to the BlackBerry Q5 except that it sports a dual-tone body, with the display and keyboard panels being Black and the side edges being White in color. The keyboard looks like the Q5's keyboard with hard plastic keys arranged more linearly and spaced out. One of the pictures also reveals an LED flash and a microSD card slot.
The phone that appeared in the leaked images runs BlackBerry OS 10.2.1. No other details about the phone are known at this point. After announcing that it expects to report a net operating loss of between $950 million and $995 million in the quarter ended August 31 and announcing 4,500 job cuts, BlackBerry said it would limit its device portfolio to four devices – two entry-level and two high-end. So, it's not clear if the BlackBerry 'Kopi' will ever make it to the market.