LG has partnered with the free Line messaging app to create a service dubbed HomeChat. HomeChat relies on Natural Language Processing (NLP) to let you send texts to your appropriate LG home equipment. It really works on Android, BlackBerry, iOS, Nokia Asha, and windows telephone gadgets, and OS X and Windows computers.
This is a fascinating replacement, considering that one major grievance we have about LG's good thin line is that the range, the fridge, and the washer/dryer all use completely different apps. That makes for a slightly chaotic, connected experience. Why separate everything when other brands let you reveal a couple of equipment in a single app?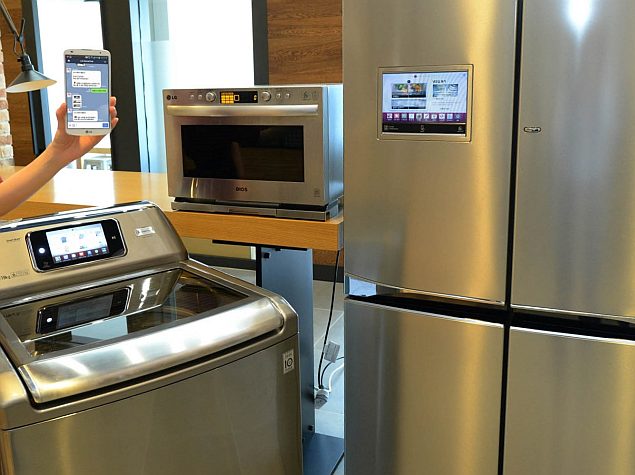 Whirlpool figured it out. It's my good appliances app that allows you to manage your dishwasher, refrigerator, washer, and dryer in a single location. LG's HomeChat looks as if it will consolidate the user expertise a bit, which is excellent information; however, that isn't what has us excited.
The standout characteristic right here is that HomeChat is SMS-primarily based. That means that you should have the ability to "chat" with your LG home equipment using natural-language commands. For example, should you send the text message, "I go on vacation," the next should automatically happen: your fridge will go to energy-retailer mode, your robotic van will default to a 9 a.m. daily cleansing cycle, and your washer will auto program to run a wash cycle the day sooner than you get residence. Pretty neat.
Which you could also keep up a correspondence with a single appliance, as needed. Ask your Homebody square, "When did you closing smooth?" and it should let you know how long it has been since you closing ran the vacuum. Ask your oven for recipe ideas, and it will have to will let you brainstorm for tonight's dinner. Supposedly, you could receive indicators, start a laundry cycle, or observe the washer's status by using HomeChat, too.
We're excited to see HomeChat up shut at CES and test these claims. It's indisputably one thing new for the big-equipment mainstream; however, I do marvel at how neatly it will combine with the prevailing LG smart apps. Will it be a confusing mess or a welcome addition? We will see soon enough.